Billboard asked me to portray Michael Dorf last month, for their "From the desk of" column. It's out this week and you can read it here.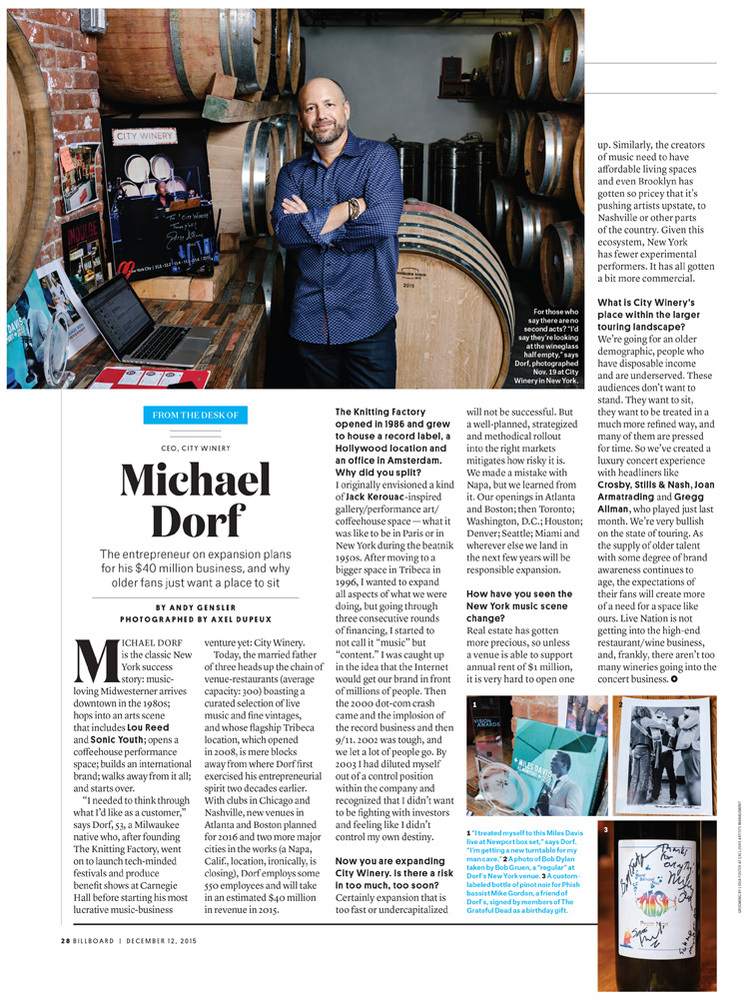 When your subject works off an apartment specially dedicated to his music collection, or his bone collection, your shoot usually goes pretty smoothly and you are at the bar in no time. Otherwise, as we say where i come from, c'est la merde.
I got lucky this time as Michael likes to work in the basement surrounded by wine barrels.
Billboard picked a fairly literal option; which is understandable, and fine by me because their photo-editor is lovely, much much taller than me, and she pays me extremely well.
But i do like those too.
We even got silly for a minute at the end.