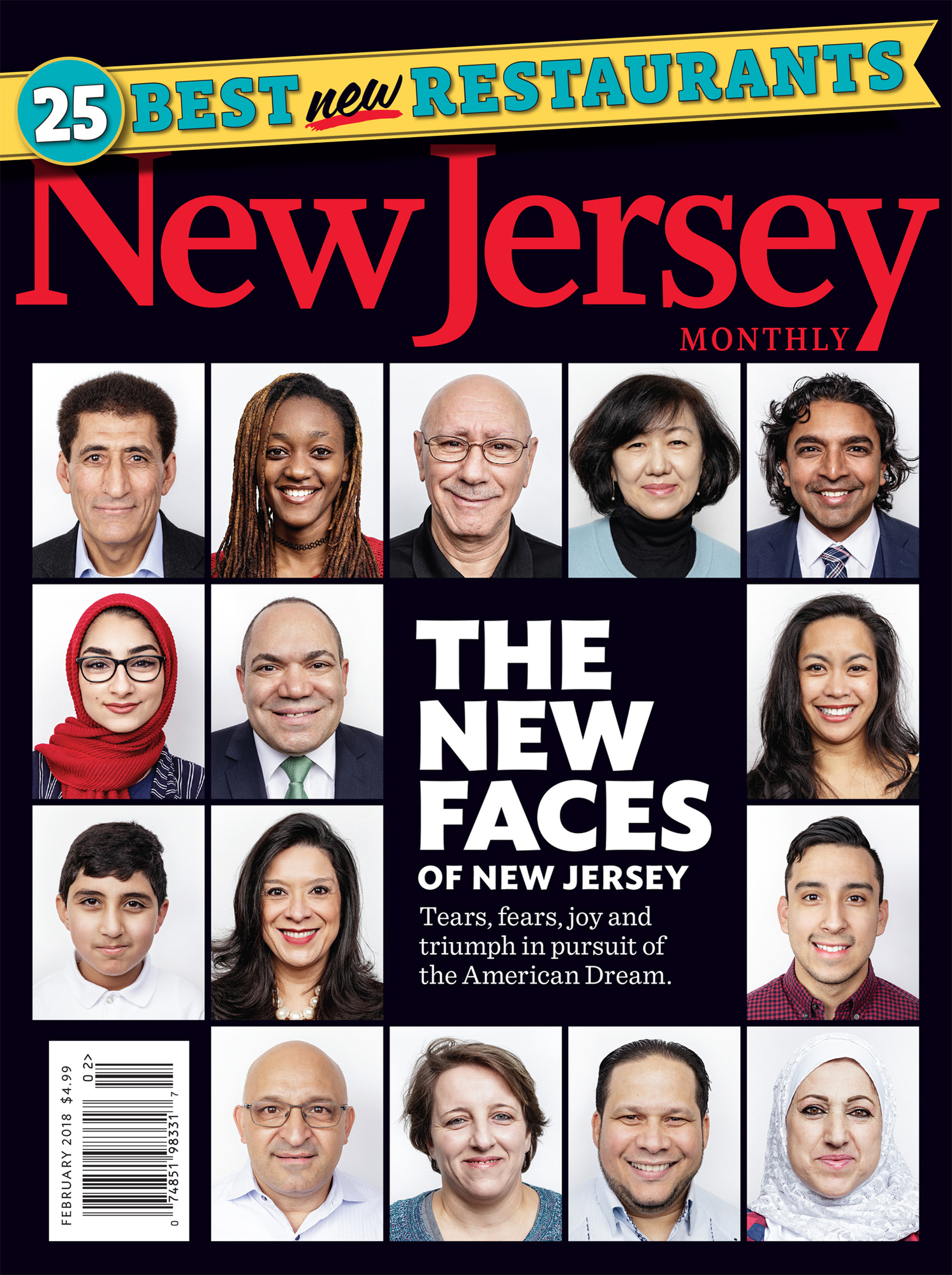 Last December, Laura Baer at New Jersey Monthly sent me on a 4 days road-trip through the entire garden state to photograph the new faces of New Jersey.
I met some wonderful people, all immigrants like me, chasing their piece of the American dream.
Letice Zunguze arrived in New Jersey from Mozambique on Dec 30th 2013, she celebrates the date as a second birthday.
She was 19 and only spoke her native Portuguese when she started the ESL program at Hudson Community College; one of the top student, she graduated 3 years later with an associate degree in business and is now majoring in Management at Rutgers.
Hanaa Farahat fled the war in Syria with her husband Walid, a prominent architect in Damascus, in 2014 to live with their son in New Jersey.
They're now both studying English in the ESL program at Hudson County Community College.
Judge Esther Salas was born to a Cuban mom and a Mexican dad. In 2011, nominated by President Obama and unanimously confirmed by the senate, she became the 1st Latin-American woman to serve as a District court judge in NJ.
Salas still lives her life according to her mother's mantra: you are not better than anyone, but no one is better than you. "It's a profound way to live your life—to speak to the janitor with the same respect that you would show to Justice Roberts. It also means, in the end, you have to be respected too."
Additionally she sent that awful housewife of NJ to jail, and for that, we should all be grateful.
Charlie Patel was six when he immigrated to the United States with his family from Dingucha, a farming village in Gujarat, India.
He spent his youth helping his family make ends meet with odd jobs. Today he's used that entrepreneurial spirit to co-found a digital marketing agency 99Robots.
Charlie attributes much of his success to his family's emphasis on education. "In Asian cultures," Patel says, "if you get an A, your parents will ask why not an A plus."
The Mustafa family warmly welcomed me in their Clifton home, with their daughters and their grand children.
Khaldiya Mustafa is the principal of Al-Ghazaly High School in Wayne, with her husband Mustafa, a environmental engineer, they imbued their children with pride in their Muslim heritage.
She says "You get that question, they ask where you're from, and I say, 'Jersey,'' says Ali. "And then they're like, 'No, where are you from?' And I'm like, 'Jersey.'"
Childhood friends Sergio Diaz and Irving Lozada are leaders of the Dominican community of Perth Amboy. They're pictured here next to the statue of Juan Pablo Duarte, the father of Dominican independence.
Mr Diaz was the first dominican of Perth Amboy to graduate from College, He is now the VP of the 1st constitution Bank, Mr Lozada is the assistant to Perth Amboy mayor.
There were also Fatiha from Algeria , Sunjoo who runs a Korean school, Venessa from Philippines and Melisa who had to pay off a drug cartel to escape from Cuba on a raft.
This assignment had a particular echo for me. I became a US citizen last june after a long and complicated path. I applied under the previous presidency, America was a very different country. Hearing these people, the story of their resilience, reconciled me with the reasons I wanted to become an american so bad.
Finally a massive thank you to Ryan Hickey for tagging along and assisting me. And being one of the few men who can drive a Subaru like a skateboard.