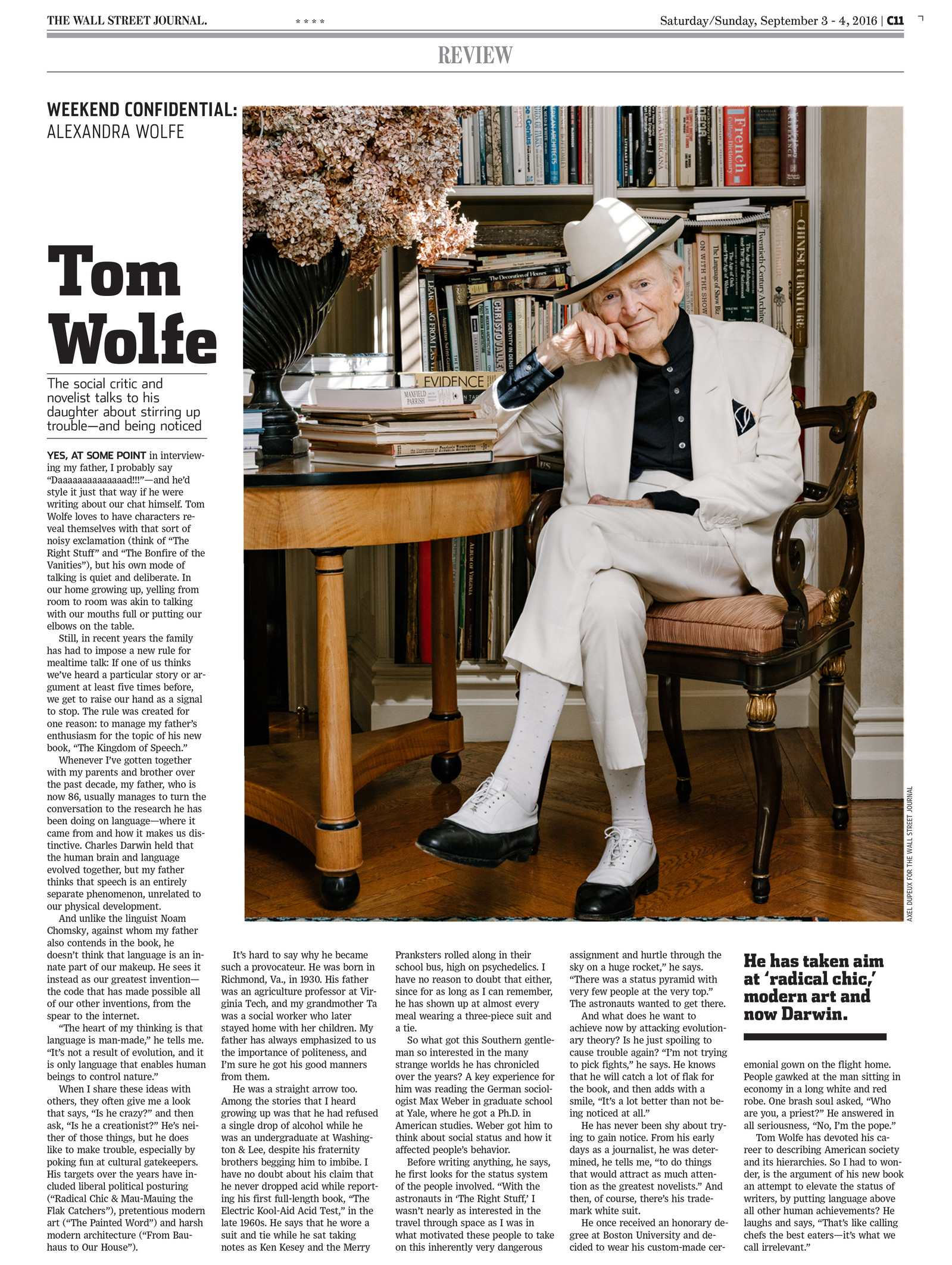 These past few years, I have been illustrating Alexandra Wolfe's Weekend Confidential column for The Wall Street Journal regularly. The frequent readers of this blog, mostly close friends and family members, might remember the "Unstoppable" Alex from our adventures with Jeff Bridges, Christoph Waltz or well… Sarah Palin.
And for the past few years, every time I saw Alex, I always wanted to ask her to organize me a sitting with her dad, but, you know, i didn't want to be that guy…
Last monday however, I spent my afternoon in Tom Wolfe's beautiful living room, overlooking Central Park, with my beloved Ronnie 'Boo Boo' Weil, as Alexandra was assigned the daunting task of interviewing her own dad. It's very good. Read it here!
P.S: Alexandra, your dad is awesome. I hope you like the portrait.
P.P.S: We are both a little bit worried that you're going to Burning man.